CUSTOMER SUPPORT
3 Easy Steps to Getting Your Questions Answered & Issues Resolved
Have an issue with an OmegaFi service you are currently using? Trouble logging in? Unsure of how to do something? We are here to make sure your questions are answered!
Step 1: OmegaFi Knowledge Bases
We've spent over a year gathering frequently asked questions, collecting step-by-step guides, and writing articles for our knowledge bases that cover every OmegaFi solution. Just find the product/area you're having an issue with below and click through to the knowledge base.

Step 2: Submit a Request
Still can't find what you're looking for? Submit a request with your question/request. This form ensures that your issue goes to the right team for fast resolution.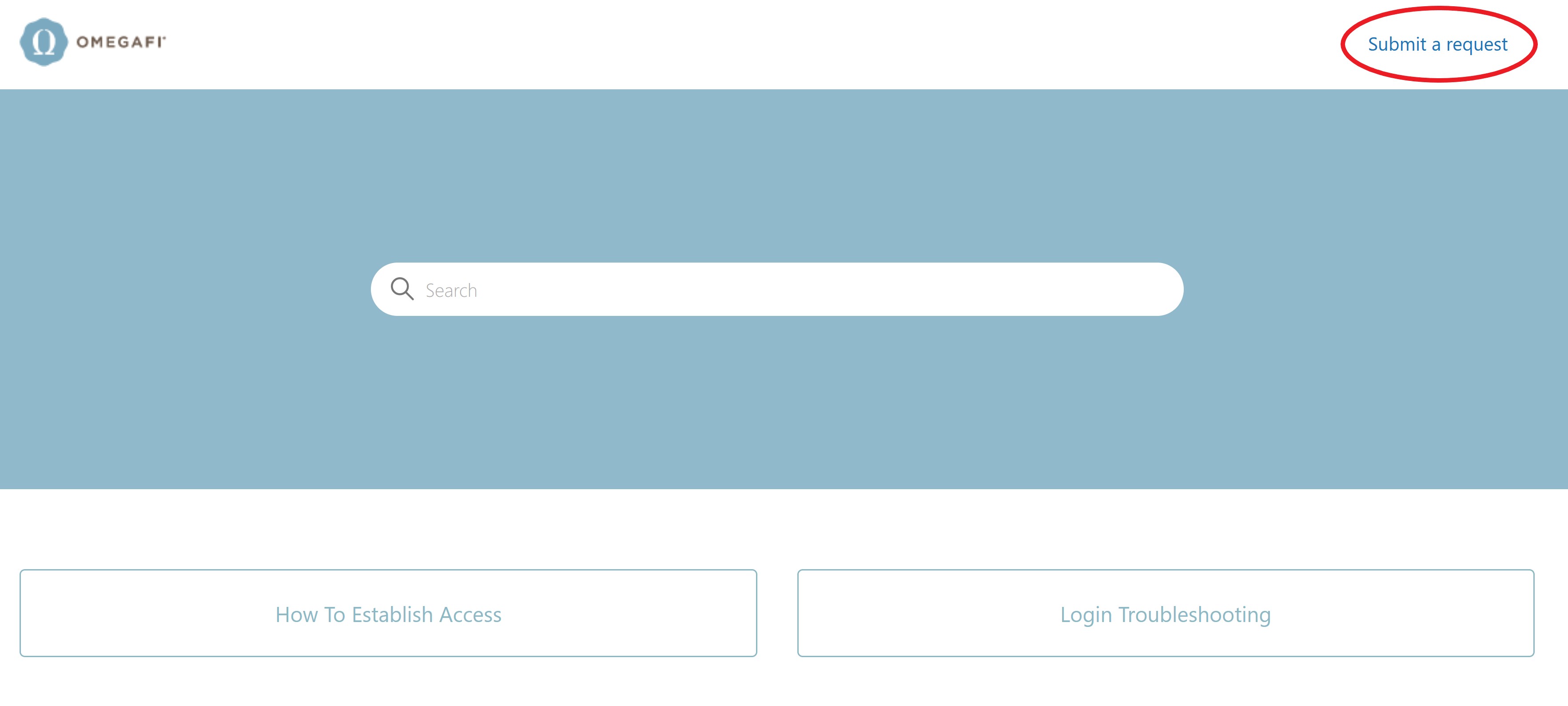 Step 3: I'm Having an Emergency & Need Help Now!
If you're experiencing a critical emergency and need fast triage help, send an email to the dedicated address for the product or service you are inquiring about. Our support team is in the office Monday-Friday from 8:30 a.m. - 5:00 p.m. ET and will reply as soon as possible.